Back
Financial institution
Blunomy is working closely with a French bank with a global footprint. Our partnership approach has combined strategy consulting, a joint approach to engaging with the bank's clients and the co-development of transition solutions.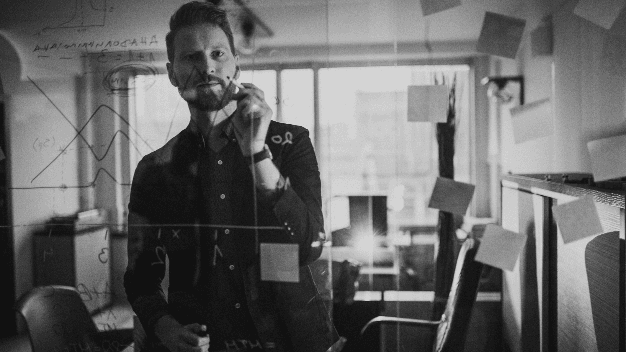 The sticking point
Financing the transition for a global bank implies reallocating its balance sheet towards financing the transition of existing clients willing to transform their business model, supporting new clients, and enabling the deployment of new types of assets with complex risk profiles. It further requires consistency across risk, climate, and business trajectories.
For large financial institutions like our client, the transition is complex in many ways: its businesses and client footprint are diverse, and an in-depth understanding of new assets with complex risk profiles is required. At the same time, the transition is a unique opportunity for the bank to develop the required in-house expertise to become a trusted partner for its clients as they embark on their own transitions.
Brown to green
Financing decarbonisation across a range of sectors and jointly engaging with clients
We worked with the investment banking division on its transition strategy, identifying decarbonisation levers and evaluating their drivers and maturity across a range of sectors to determine where money would flow and derive financing strategies. We analysed specific clients' needs around the world to develop bespoke engagement approaches and transform these needs into business opportunities and live transactions.
New green
Developing new areas of business, diversifying clients and products 
We cover complex areas of innovation where the need for financing is critical to enable scale-up, such as the financing of small-scale assets and the development of business models for emerging transition leaders. Providing market and technology expertise, engaging players and working together with our client to mitigate risks successfully led to "first-of-a-kind" but highly replicable transactions in decentralised energy and circular economy. 
Partnerships
Co-developing financing packages for small but high-impact assets
We co-developed a bespoke financing offering for rooftop solar projects for companies and local authorities in France. We devised a client pathway, selected leading solar developer partners, negotiated the allocation of value between players, and identified financing and contract models while managing risk-related issues. We contributed to develop a tool to better target clients, and we provided all stakeholders with support during initial operational projects. We are now working to develop similar offerings across other promising geographies.
Providing training for the bank's businesses on transition challenges and opportunities
To ensure that expert knowledge of the transition, and the opportunities and challenges it presents, would benefit the client's entire group, we developed bespoke training courses for the bank's different divisions. A common content base was designed to be accessible for all staff, with specific modules developed for each business line and geography.